Christmas in the Caribbean with Aquanauts Grenada!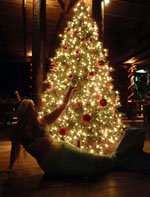 ScubaRadio celebrated Christmas in the Caribbean thanks to their friends at Aquanauts Grenada.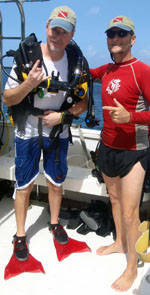 Check out the 12/12/09 edition of ScubaRadio to hear all about our adventure on the "Spice" island. The many highlights included Greg The Divemaster diving a rebreather, Single Scott spiking the rum punches with "Rocket Fuel" and Mermaid Angela thrilling the locals with an underwater Christmas light display on the Bianca C wreck site. There were many firsts time experiences marked off our diving lists, but it definitely won't be our last visit to this beautiful dive destination. Check out the Grenada gallery in the photo section and the video we shot with the New Bonica HDDV underwater camera system.