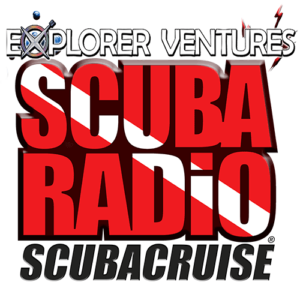 It's the most wonderful time of the year for a ScubaRadio ScubaCruise with Explorer Ventures!
December 8-15, 2018 join us onboard the Turks & Caicos Explorer II.
A Turks and Caicos liveaboard adventure with Explorer Ventures is awesome by itself. However, we add a ScubaRadio broadcast from the boat and some very unique Caribbean Christmas themed surprises to kick it up a notch!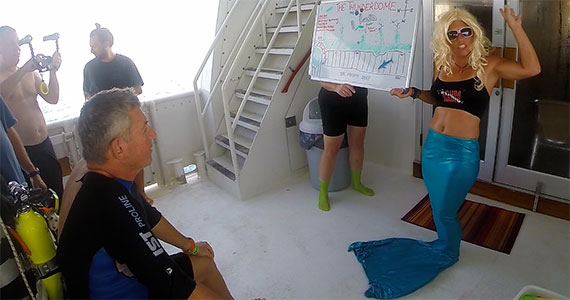 Celebrating the season on and under the sea will brighten the spirit of every diver looking to be filled with Christmas cheer! (as food and alcohol are included!)
Listen to our last ScubaRadio ScubaCruise broadcast from the Turks and Caicos and picture yourself doing the same!
10-10-15 HOUR1 ScubaRadio ScubaCruise broadcast in T&C
10-10-15 HOUR2 ScubaRadio ScubaCruise broadcast in T&C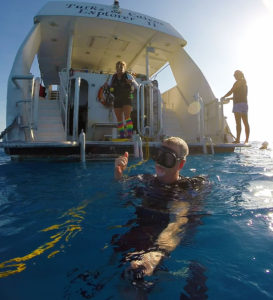 Call Explorer Ventures (the official liveaboard company of ScubaRadio) at 1-800-322-3577! As much fun as these adventures sound on ScubaRadio, it's way more fun to be there….so book your spot today! Dive clubs, shops, and groups welcome as long as spots are available!