ScubaRadio ScubaCruise September 17-24, 2011 with Explorer Ventures in SABA-St Kitts!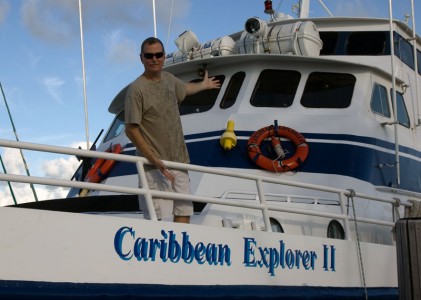 Join ScubaRadio for a very special week on the Caribbean Explorer II liveaboard September 17-24, 2011. This will be Explorer Ventures Saba-St Kitts itinerary. It's one of the most unique and rewarding liveaboard itineraries you could ever experience as a diver!
Dan Orr from Divers Alert Network will be joining us to provide some very insightful DAN presentations and we'll do another ScubaRadio broadcast from the boat that week. You've heard the broadcasts from previous trips and yes, they are as much fun as they sound! So don't delay, book your spot today by calling Explorer Ventures at 800-322-3577.