Now this is how you do a dive briefing!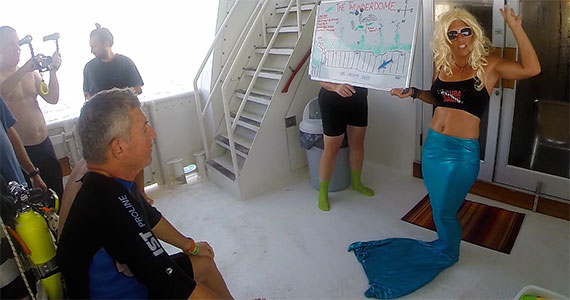 Our ScubaRadio ScubaCruises with Explorer Ventures just keep getting better and better! Special thanks to Cathryn Castle from Dive Training, Rene Dupre from ScubaPro, The Scuba Cowboy, the exceptional crew on the T&C CX2, and our fellow ScubaRadio ScubaCruisers for making this our best one ever! The only thing missing was you! So check out the show, the pix, and make sure you are the one rubbing it in to their buddies next time!
Listen to the 10-10-15 broadcast from our ScubaRadio ScubaCruise with Explorer Ventures in the Turks and Caicos!
HOUR1

HOUR2