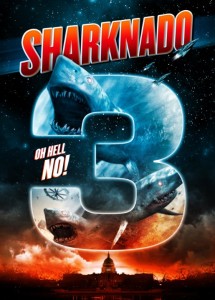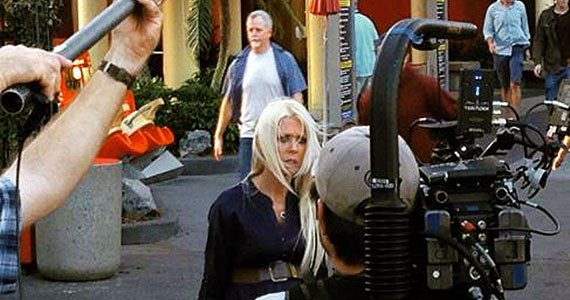 Entertainment Tonight got it right and the rumors were true!
ScubaRadio's Greg The Divemaster was hired to play a "sweaty Florida tourist" in Sharknado 3 when the production filmed at Universal Studios Florida earlier this year. Theme park security questioned his connection to the production 3 different times during the one day shoot. Never breaking character and nailing the part, they literally thought he was a sweaty Florida tourist!
The first sign Hollywood had come calling was when Greg was spotted in the background of a photo Tara Reid has posted on her Instagram account. The photo then appeared on an Entertainment Tonight segment airing around the world that same week.
Greg had signed a non-disclosure agreement, but the secret was now out.
His standard response to the numerous calls from ScubaRadio friends, family, and fans was; "Out of respect for my fellow actors and dedication to the craft, I have no comment at this time." (Oh Hell No!)
Sharknado 3 debuted July 22, 2015 and Greg's gag order is now lifted (and we likely won't ever hear the end of it). Check out frames below from Sharknado 3 and see if you can spot Greg next time you watch what many consider "the worst movie ever made!"
Here's Greg The Divemaster's audio tribute to Sharknado 3:
So Greg The Divemaster survived Sharknado 3. Might he return in Sharknado 4? Keep listening to ScubaRadio to find out!