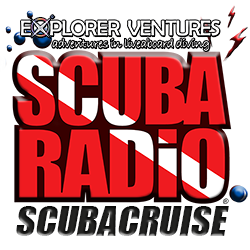 This is the ScubaRadio ScubaCruise you have been waiting for!
We are joining our friends at Explorer Ventures August 13-20, 2016 in the Maldives on board the brand new Carpe Novo Explorer! Experience world class diving and a level of comfort at the very top of the liveaboard industry.
The Carpe Novo Explorer is scheduled to launch March 2016 (well before our week in August) and will be the beautiful new sistership of the Carpe Vita Explorer.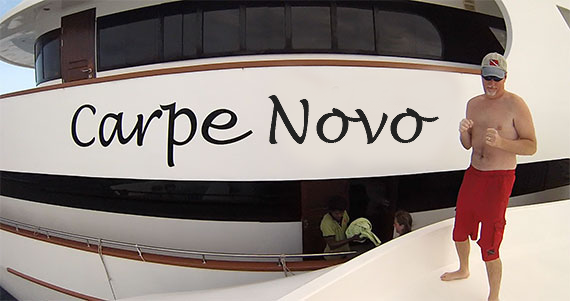 Out of all the amazing options available, this was where Greg The Divemaster chose to spend his 50th birthday. (How's that for a testimonial!)

Joining us on this adventure will be our good friend Jerry Beaty, the associate publisher of Dive Training Magazine. Expect big fun and a few surprises as Jerry celebrates his birthday with us that week as well!

ScubaPro's Rene Dupre will be on board to provide ScubaPro gear demos and some very impressive ScubaPro giveaways for our ScubaRadio ScubaCruisers! (Can't be too specific, but let's just say everyone will go home happy) 🙂
Of course, we'll be broadcasting from the deck of the Carpe Novo that week to capture all the fun with passengers and crew. To get the idea, listen to the broadcast from our last ScubaRadio ScubaCruise in the Turks and Caicos and then picture yourself as one of the radio stars sharing their Maldives diving adventures with the world!
10-10-15 HOUR1 ScubaRadio ScubaCruise broadcast in T&C
10-10-15 HOUR2 ScubaRadio ScubaCruise broadcast in T&C
Call Explorer Ventures (the official liveaboard company of ScubaRadio) at 1-800-322-3577! As much fun as these adventures sound on ScubaRadio, it's way more fun to be there….so book your spot today! Dive clubs, shops, and groups welcome as long as spots are available!