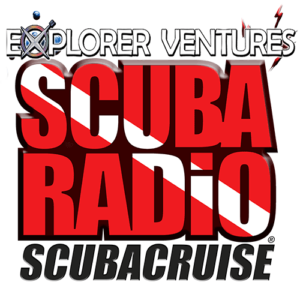 It's a liveaboard adventure with a plot twist!
October 7-14, 2017 celebrate Explorer Ventures 30th and ScubaRadio's 20th anniversaries with a truly unique ScubaRadio ScubaCruise onboard the Turks & Caicos Explorer II.
We're kicking this trip up a notch with a touch of adventure and intrigue. Eric Douglas, ScubaRadio contributor and world renowned diving author, will join us on board to research his next novel featuring characters inspired by the passengers on this trip.
So not only will this be one of the most memorable ScubaRadio ScubaCruises ever, it will also be available for the world to relive in book form shortly thereafter! If our past adventures are any indication, fact is often stranger and more entertaining than fiction. However, only fellow ScubaRadio ScubaCruisers will know what is true and what comes from Eric's imagination.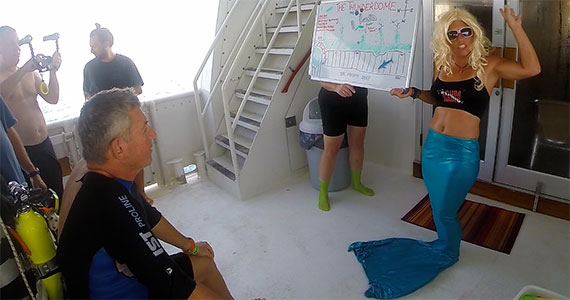 There will be many other elements to enhance an excellent Turks and Caicos liveaboard adventure including a ScubaRadio broadcast, live music with The Scuba Cowboy, and ScubaRadio Mermaids!
Listen to our last ScubaRadio ScubaCruise broadcast in the Turks and Caicos and picture yourself October 7-14, 2017 doing the same!
10-10-15 HOUR1 ScubaRadio ScubaCruise broadcast in T&C
10-10-15 HOUR2 ScubaRadio ScubaCruise broadcast in T&C
Call Explorer Ventures (the official liveaboard company of ScubaRadio) at 1-800-322-3577! As much fun as these adventures sound on ScubaRadio, it's way more fun to be there….so book your spot today! Dive clubs, shops, and groups welcome as long as spots are available!