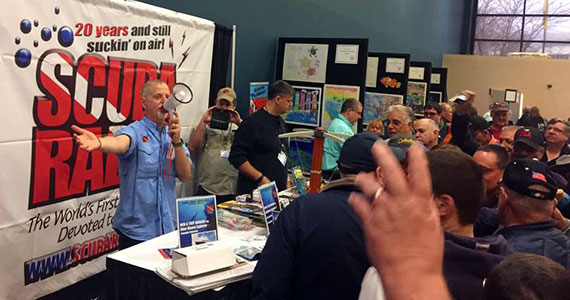 In case you missed it, the April 1st 2017 broadcast was a very special show for our ScubaRadio crew. Twenty years ago that day we started the world's first radio show devoted to diving….no foolin'.
However, that didn't keep us from a little foolishness as we offered up the world premier of ScubaRadio, 20 years and still suckin' on-air! This new off broadway production takes you on a trip through ScubaRadio's past, present, and future. It was recorded in front live audience of dive industry dignitaries immediately following the end of the Beneath the dive show in Secaucus New Jersey (off Broadway).
The event was shared with the rest of the world at the end of our 20 year anniversary show. For those with a short attention span, here's a clip that gets right to the good stuff….enjoy!