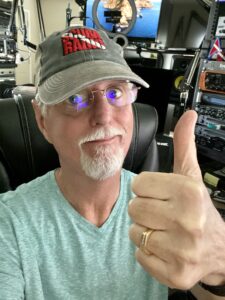 So this just sucks balls. Just when I was getting ready to get back to diving and take advantage of destinations opening back up, I win the Covid-19 lottery. I've stayed home, followed the guidelines and I still got whacked. Damn it!
Like you, I've been frustrated while we all try to navigate these challenging times. The mental strain has not been easy and I'm fortunate to have friends (and listeners) willing to tolerate my rants. This form of therapy works for me and I thank God for the outlet.
My personal trials and tribulations often become the topic of discussion on ScubaRadio. It's the nature of the beast. As uncomfortable as this can be at times, I don't shy away from it. I know the power of sharing your soul with listeners. It connects on another level and I can only hope some good comes from sharing this latest challenge.
It's been about 4 years since having open heart surgery and it took a while, but I made it back to diving and a full recovery. The overwhelming support I received from listeners and friends in the dive industry was a big motivating factor. My heart history does put me in a slightly higher risk category when dealing with Covid-19, however, so far the symptoms have been relatively minor and should be a cakewalk in comparison. I do feel the worst has already passed.
Regardless, I ask you to keep me (and anyone dealt this unfortunate hand) in your prayers. Wear a mask and keep your social distance when appropriate too. 😛
The show must and will go on. I ask for your continued support and welcome you to join my journey this week on ScubaRadio. Stay well and know it's always better down where it's wetter.
Greg The Divemaster
ScubaRadio.com