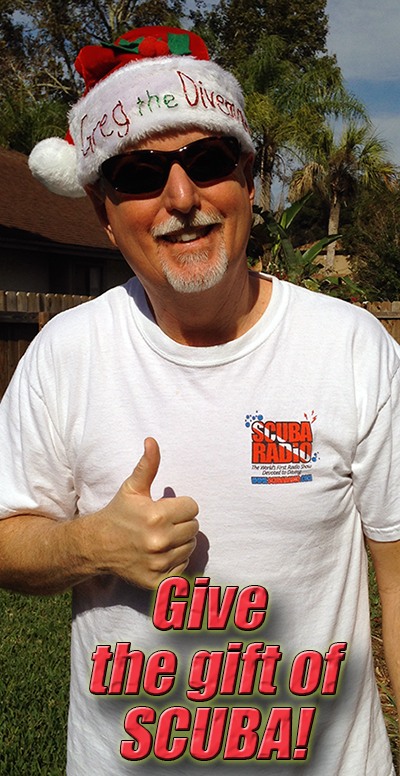 No need to fight those crowds at the mall or worrying about getting the right size and color. Scuba certification lessons are the perfect gift! Just stop by your local dive store and purchase a class. We dive in buddy pairs, so you might as well pick up one for yourself as well and enjoy the gift that will keep on giving for years to come.
Already certified?….Consider a speciality class to improve your skills or better yet, a ScubaRadio ScubaCruise!
This friendly reminder brought to you by your dive buddies at ScubaRadio…the world's first radio show devoted to diving! 🙂
Please share and post this on your Facebook/Twitter feeds.